Home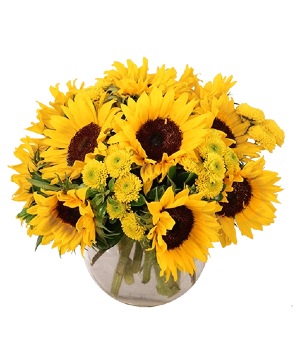 Sunny Escape
Flower Arrangement
Bring home the beauty of sunflowers with our Sunny Escape arrangement! This arrangement is bursting with bright sunflowers and yellow button poms. It's perfect for a pick-me-up or to let someone know they are your sunshine! Send some bright and sunny vibes with our Sunny Escape bouquet!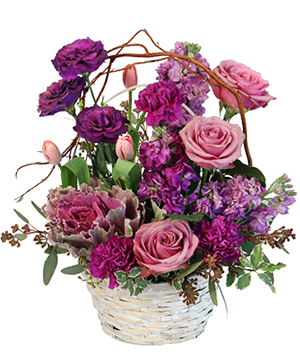 Purple Showers
Basket Arrangement
There's nothing quite like the feeling of a tranquil Spring day to boost their spirits. Take your favorite person on a luxurious trip through an English garden and nurture their sweet side with this basket full of purple flowers including roses, lisianthus, carnations, and pink tulips.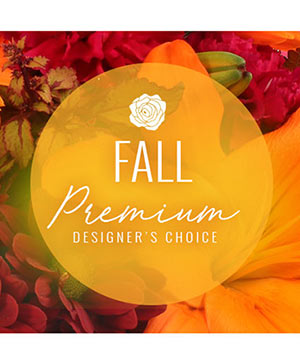 Fall Bouquet
Premium Designer's Choice
A fresh, fall flower arrangement is the perfect gift for anyone who loves bold tones and stunning flowers! Our Premium Designer's Choice Fall arrangement will brighten their day and leave their home feeling lively. Send these fall flowers to someone you love today!